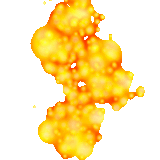 Learn to weld at Welding Workshop
(click here)
Gas Cylinder Rentals
(click here)
Machine Rentals
(click here)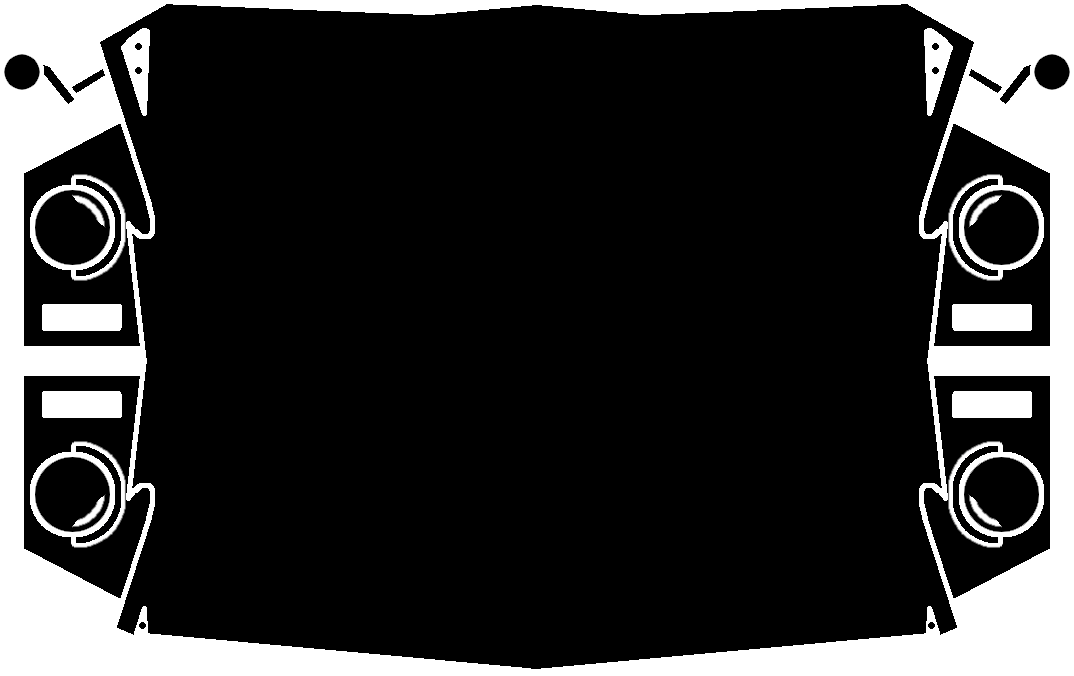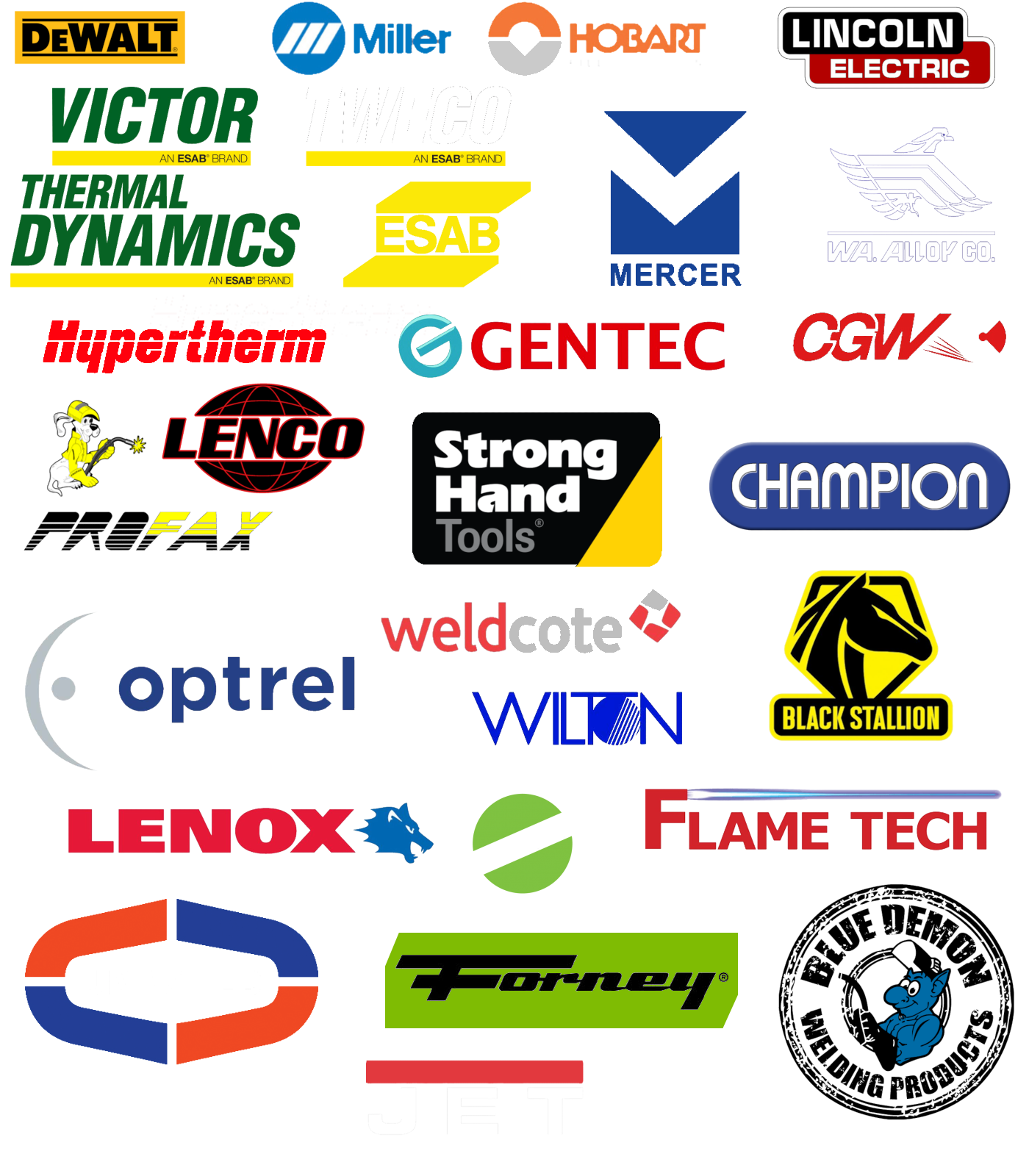 We supply the people who weld with the things they need: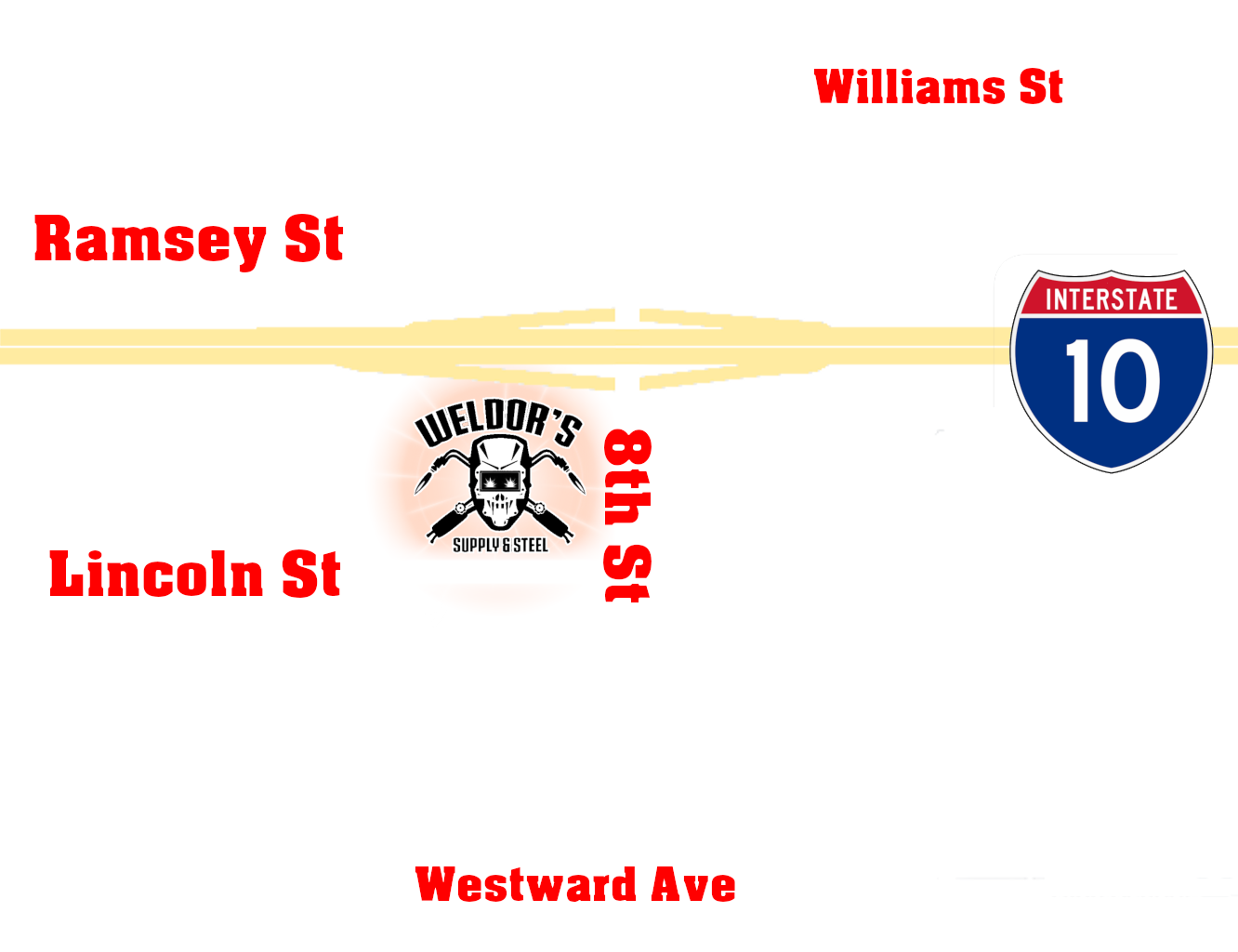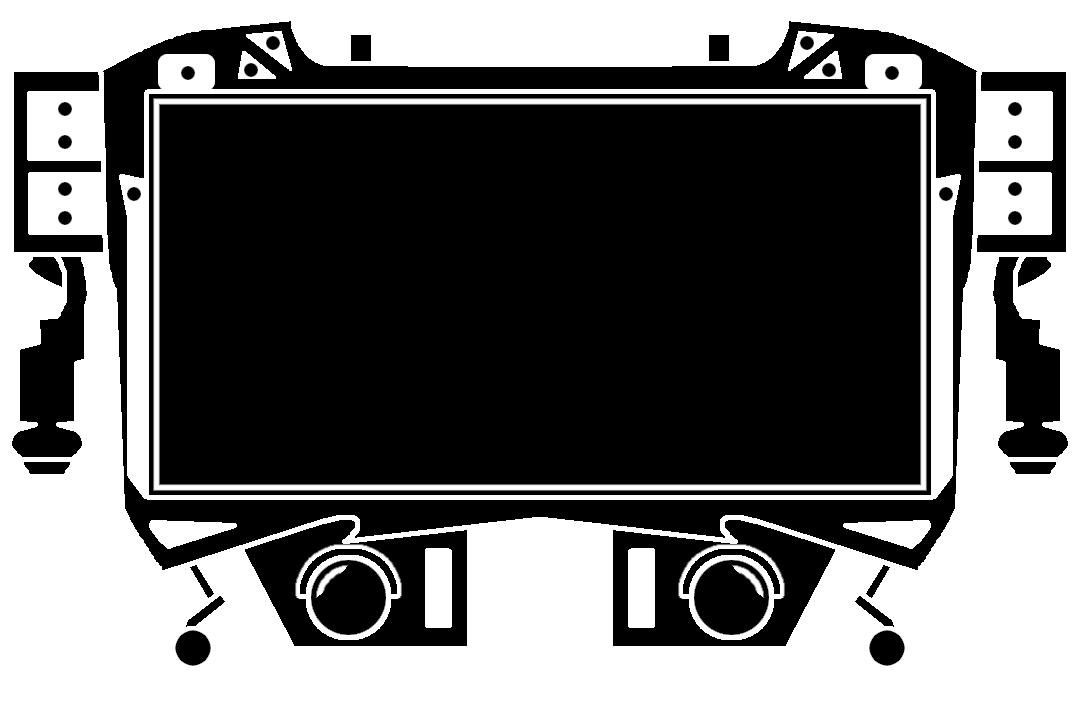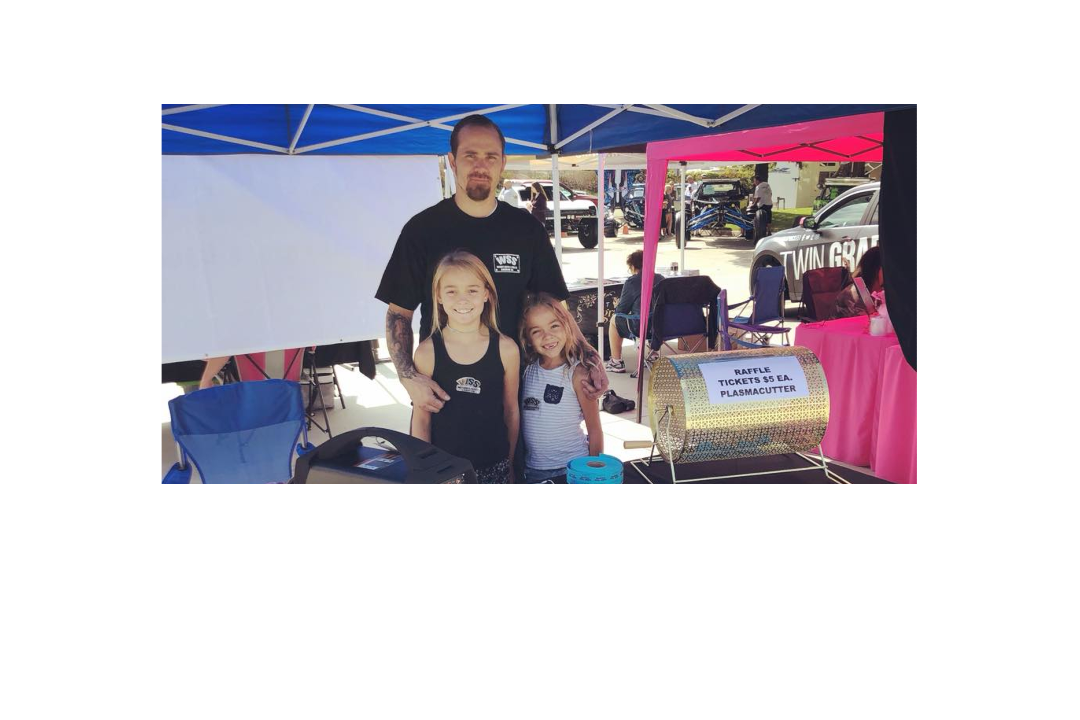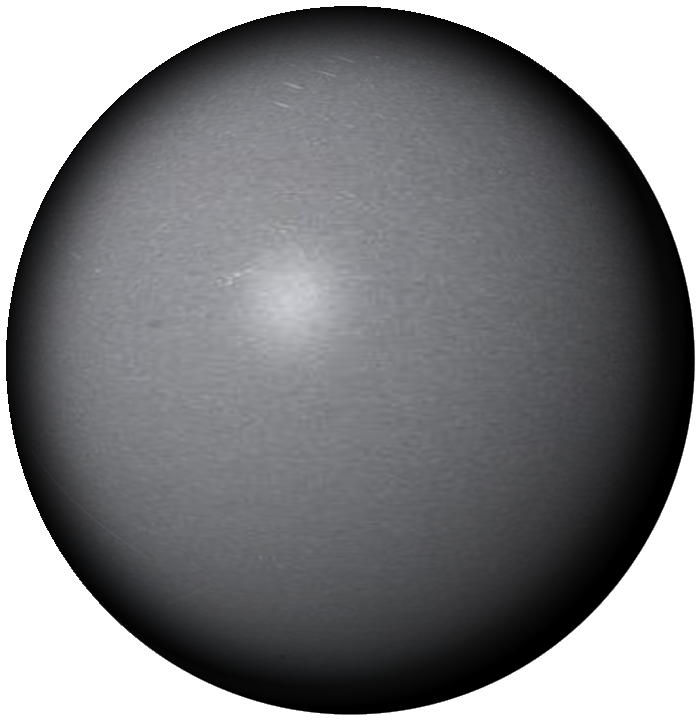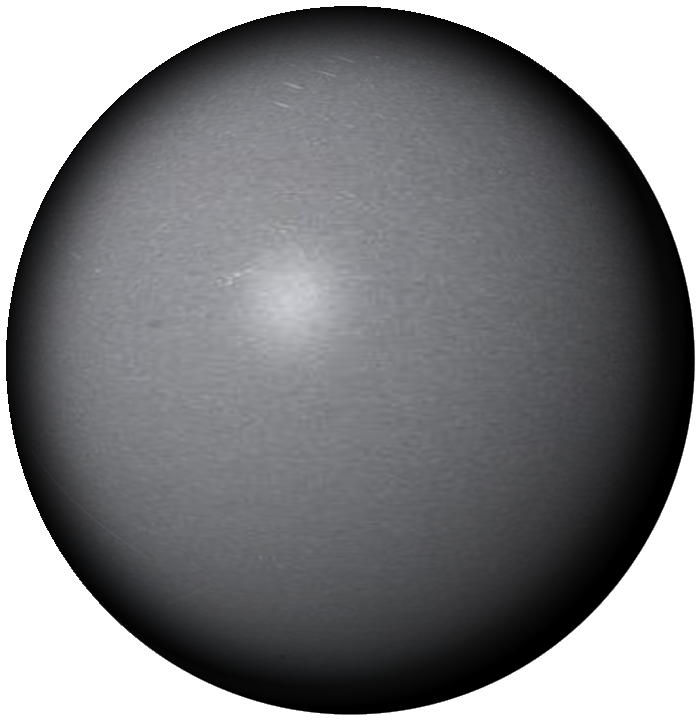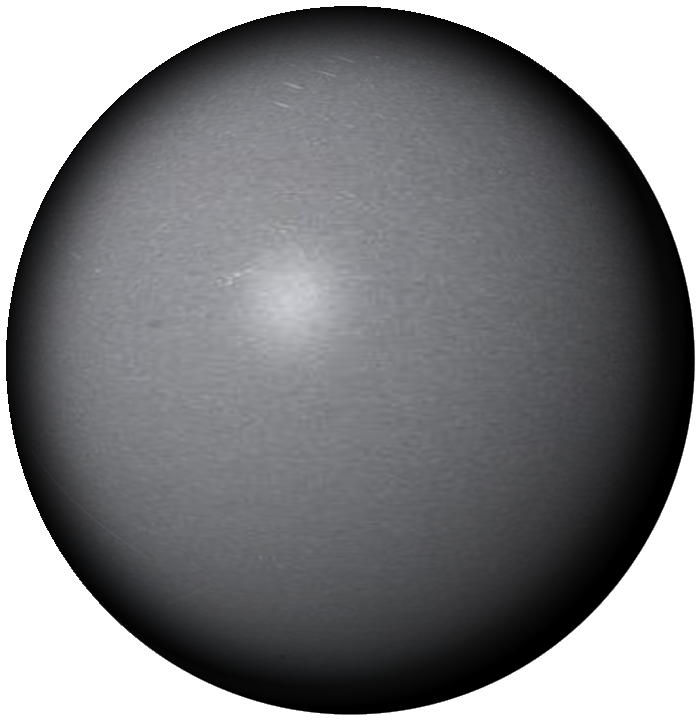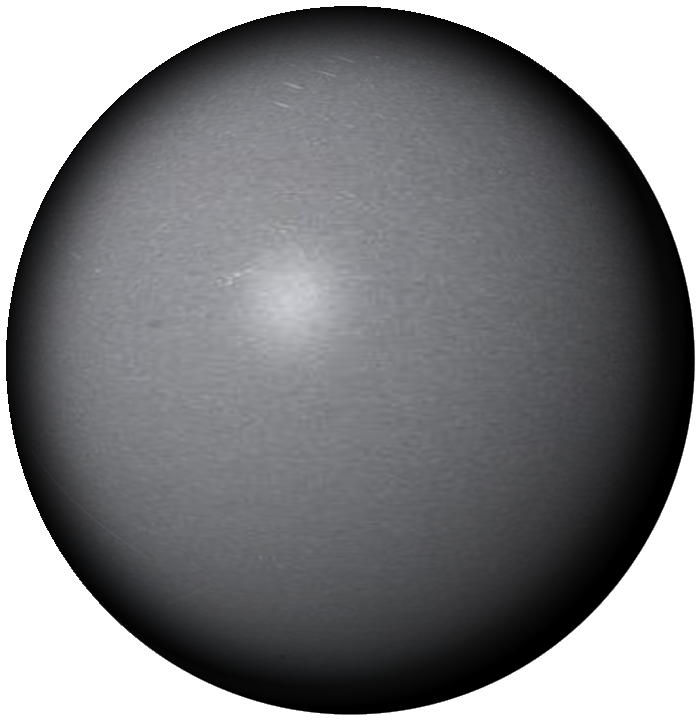 Weldor's Supply and Steel is a family owned and operated business located in Banning, California. We provide customers with the full spectrum of welding necessities from welding gases to steel materials to safety equipment.

Weldor's Supply and Steel has been in business since the 1980s servicing the inland empire area. Originally started in Beaumont, California, the Smith Family acquired new ownership in 2016 and has been successfully operating ever since. We have a professional staff, offer prompt delivery service, fulfill shipping needs and offer 100% customer support.
↓ Gold Metal UNIWELD product sale ↓
↓ A sample of our newest items ↓
↓ Some of our discounted items in-store ↓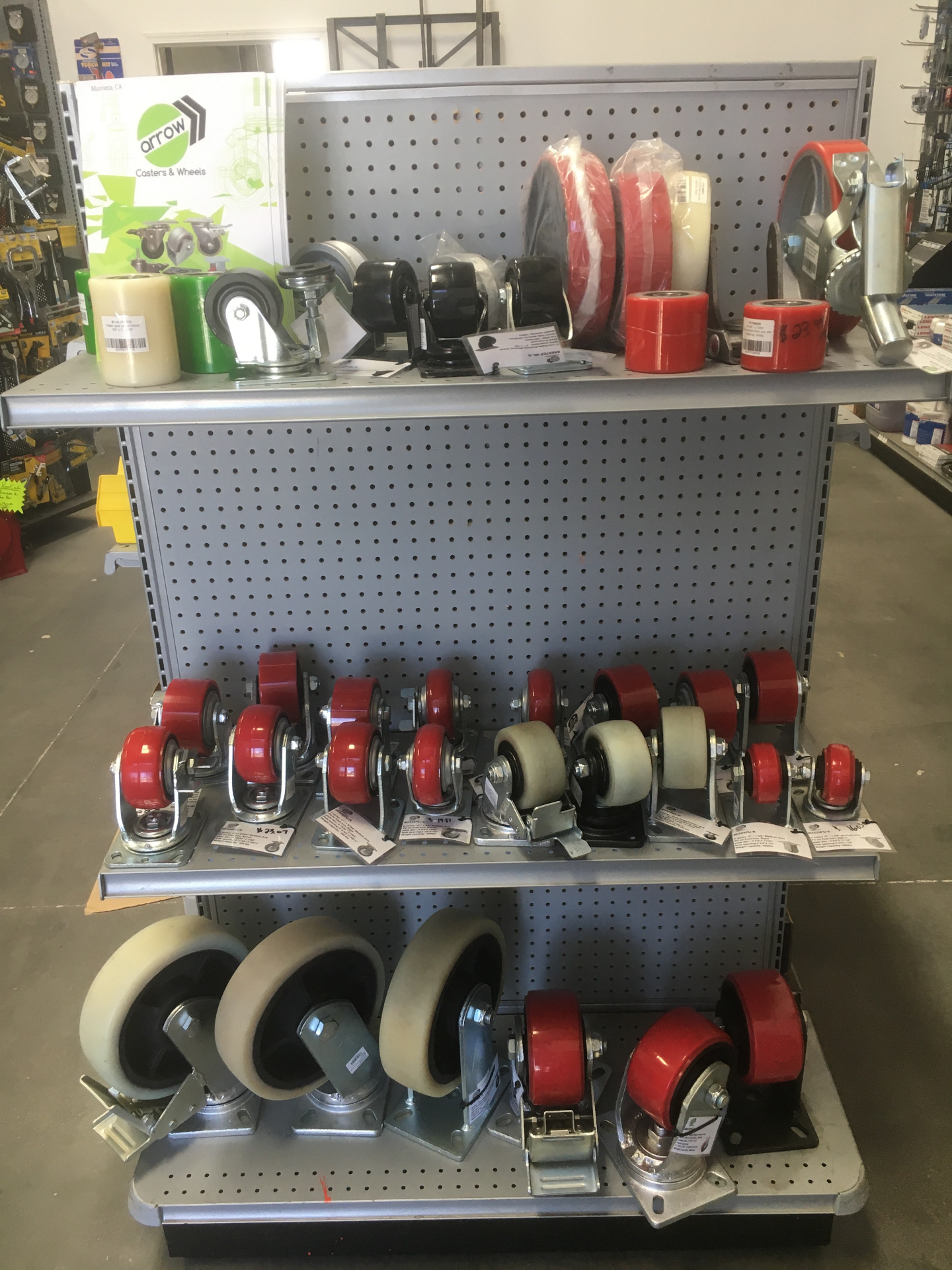 Welding
Workshop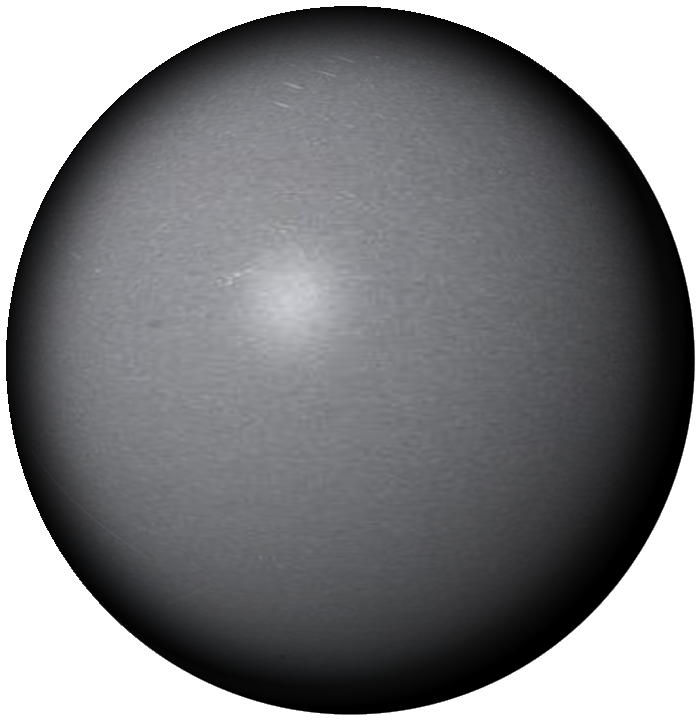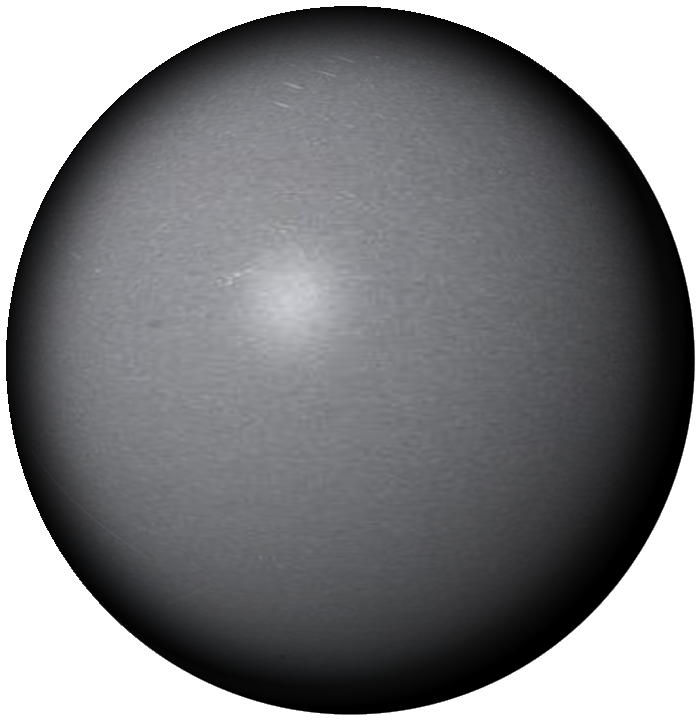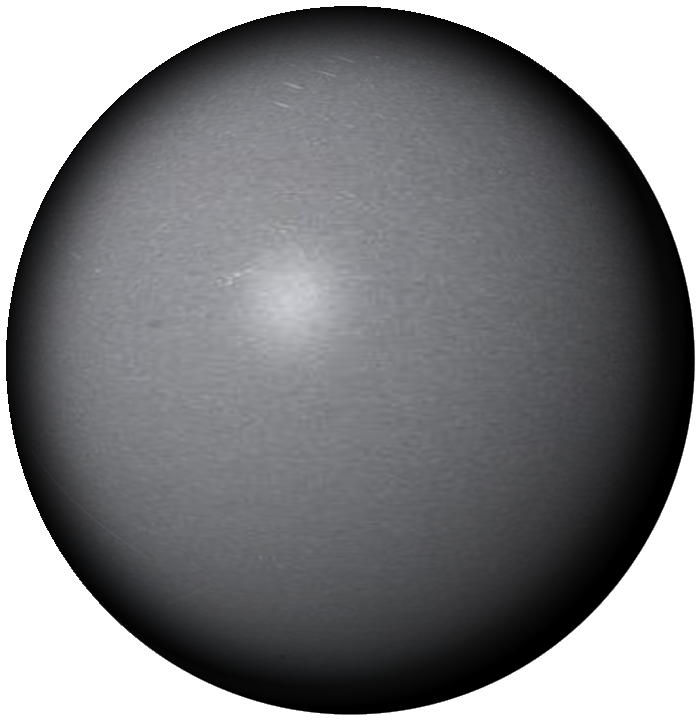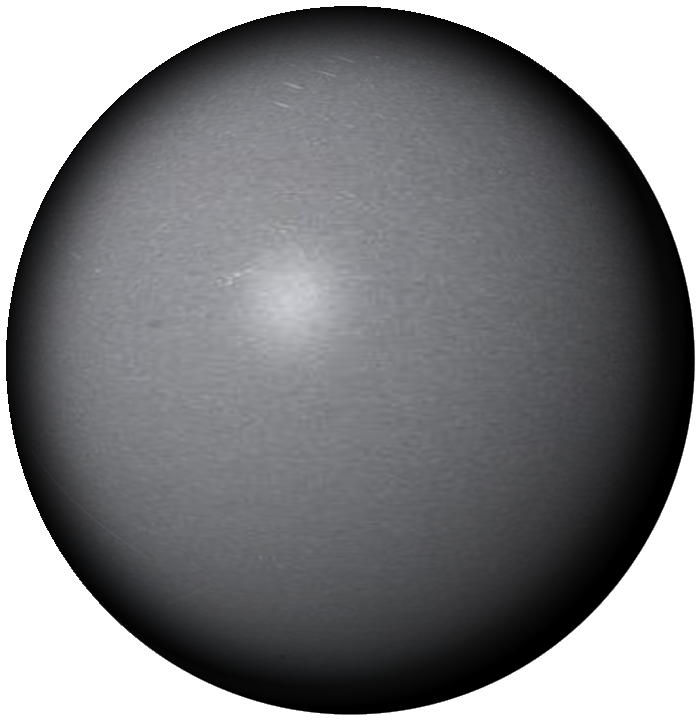 It's official! We will be starting classes in the next few weeks, and we are ready take on students looking to weld. Beginner "MIG" classes start at $350 for 3 day/ 4 hours. We also offer Intermediate and Advanced classes. We will be offering other types of welding processes to our schedule in the near future. Call or message today to schedule your training before the spots are filled up!
909-512-2686
[ {"id":0,"name":"Helium","tags":"Cylinder_Gases TIG %g38 %v00","desc":"","link":"https://www.airgas.com/msds/001025.pdf","qty":-1,"price":0}, {"id":10,"name":"Argon Mix (C25 Autoweld)","tags":"Cylinder_Gases %g39 %v00","desc":"","link":"https://www.airgas.com/msds/002004.pdf","qty":-1,"price":0}, {"id":20,"name":"Oxygen","tags":"Cylinder_Gases %g40 %v00","desc":"","link":"https://www.airgas.com/msds/001043.pdf","qty":-1,"price":0}, {"id":30,"name":"Nitrogen","tags":"Cylinder_Gases %g41 %v00","desc":"","link":"https://www.airgas.com/msds/001040.pdf","qty":-1,"price":0}, {"id":40,"name":"Carbon Dioxide","tags":"Cylinder_Gases CO2 %g42 %v00","desc":"","link":"https://www.airgas.com/msds/001013.pdf","qty":-1,"price":0}, {"id":50,"name":"Argon","tags":"Cylinder_Gases %g43 %v00","desc":"","link":"https://www.airgas.com/msds/001004.pdf","qty":-1,"price":0}, {"id":60,"name":"Argon + CO2","tags":"Cylinder_Gases %g44 %v00","desc":"","link":"https://www.airgas.com/msds/002004.pdf","qty":-1,"price":0}, {"id":70,"name":"Hydrostatic Testing Cylinders","tags":"%g45 %v00","desc":"","link":"","qty":-1,"price":0}, {"id":80,"name":"Acetylene","tags":"Cylinder_Gases %g46 %v00","desc":"","link":"https://www.airgas.com/msds/001001.pdf","qty":-1,"price":0}, {"id":90,"name":"Propylene","tags":"Cylinder_Gases %g46 %v00","desc":"","link":"https://www.airgas.com/msds/001046.pdf","qty":-1,"price":0}, {"id":100,"name":"Fire Extinguisher","tags":"Safety %g17 %v01","desc":"","link":"","qty":-1,"price":0}, {"id":110,"name":"Safety Glasses","tags":"Safety Gear Eyewear %g17 %v01","desc":"","link":"","qty":-1,"price":0}, {"id":120,"name":"MCR Safety Glasses","tags":"Safety Gear Eyewear %g01 %v01","desc":"","link":"","qty":-1,"price":0}, {"id":130,"name":"Hard Hat","tags":"Safety Gear %g01 %v01","desc":"","link":"","qty":-1,"price":0}, {"id":140,"name":"Hard Hat Adapter","tags":"Safety Gear %g01 %v01","desc":"","link":"","qty":-1,"price":0}, {"id":150,"name":"Optrel Welding Helmet","tags":"Safety Gear %g03 %v01","desc":"","link":"","qty":-1,"price":0}, {"id":160,"name":"ESAB Welding Helmet","tags":"Safety Gear %g03 %v01","desc":"","link":"","qty":-1,"price":0}, {"id":170,"name":"Miller Welding Helmet","tags":"Safety Gear %g04 %v01","desc":"","link":"","qty":-1,"price":0}, {"id":180,"name":"Weldcote Welding Helmet","tags":"Safety Gear %g02 %v01","desc":"","link":"","qty":-1,"price":0}, {"id":190,"name":"Blue Demon Zombie Gloves","tags":"Safety Gear %v01","desc":"Mismatched MIG welding gloves","link":"","qty":-1,"price":0}, {"id":200,"name":"Black Stallion MIG Gloves","tags":"Safety Gear BSX %g02 %v01","desc":"","link":"","qty":-1,"price":0}, {"id":210,"name":"Black Stallion TIG Gloves","tags":"Safety Gear BSX %g02 %v01","desc":"","link":"","qty":-1,"price":0}, {"id":220,"name":"Miller TIG Gloves","tags":"Safety Gear %g04 %v01","desc":"","link":"","qty":-1,"price":0}, {"id":230,"name":"Black Stallion Stick Gloves","tags":"Safety Gear BSX %g03 %v01","desc":"","link":"","qty":-1,"price":0}, {"id":240,"name":"Black Stallion Protective Pads","tags":"Safety Gear BSX %g03 %v01","desc":"","link":"","qty":-1,"price":0}, {"id":250,"name":"Black Stallion Welding Blankets","tags":"Safety Gear BSX %g03 %v01","desc":"","link":"","qty":-1,"price":0}, {"id":260,"name":"Miller Respirator","tags":"Safety Gear %g04 %v01","desc":"","link":"","qty":-1,"price":0}, {"id":270,"name":"Miller Weld Mask","tags":"Safety Gear %g04 %v01","desc":"","link":"","qty":-1,"price":0}, {"id":280,"name":"Miller Headgear Assembly","tags":"Safety Gear %g04 %v01","desc":"","link":"","qty":-1,"price":0}, {"id":290,"name":"Miller Magnifying Lens","tags":"Safety Gear Magnifier %g04 %v01","desc":"","link":"","qty":-1,"price":0}, {"id":300,"name":"Black Stallion Welding Jackets","tags":"Safety Gear %g25 %v01","desc":"","link":"","qty":-1,"price":0}, {"id":310,"name":"Steel Profile Assortments","tags":"Metals %g00 %v02","desc":"","link":"","qty":-1,"price":0}, {"id":320,"name":"Assorted Metals","tags":"Metals %g09 %v02","desc":"","link":"","qty":-1,"price":0}, {"id":330,"name":"Aluminum","tags":"Metals %g37 %v02","desc":"","link":"","qty":-1,"price":0}, {"id":340,"name":"Mild Steel A36","tags":"Metals %g37 %v02","desc":"","link":"","qty":-1,"price":0}, {"id":350,"name":"Chromoly Steel 4130","tags":"Metals %g37 %v02","desc":"Steel alloyed with Chromium and Molybdenum with excellent strength to weight ratio.","link":"","qty":-1,"price":0}, {"id":360,"name":"Stainless Steel","tags":"Metals %g37 %v02","desc":"Steel with added Chromium for oxidation/rust resistance.","link":"","qty":-1,"price":0}, {"id":370,"name":"DOM Tubing","tags":"Metals Seamless %g37 %v02","desc":"Drawn over mandrel tubing","link":"","qty":-1,"price":0}, {"id":380,"name":"Steel Tabs","tags":"Metals %g36 %v02","desc":"Various thickness and sizes. Majority made in-house.","link":"","qty":-1,"price":0}, {"id":390,"name":"Lenox WOLF-BAND Portable Band Saw Blades","tags":"Abrasives Cutting %g05 %v03","desc":"","link":"","qty":-1,"price":0}, {"id":400,"name":"Lenox Hole Saw Blades","tags":"Abrasives Cutting %g05 %v03","desc":"","link":"","qty":-1,"price":0}, {"id":410,"name":"Lenox SAW MASTER Synthetic Cutting Fluid","tags":"Abrasives Chemicals %g07 %v04","desc":"","link":"","qty":-1,"price":0}, {"id":420,"name":"Lenox High Tension Hacksaw","tags":"Abrasives Hand_Tools %g07 %v03","desc":"","link":"","qty":-1,"price":0}, {"id":430,"name":"Champion Carbide Burs","tags":"Abrasives Cutting %g06 %v03","desc":"","link":"","qty":-1,"price":0}, {"id":440,"name":"Champion Carbide-Tipped Hole Cutters","tags":"Abrasives Cutting Saws %g06 %v03","desc":"","link":"","qty":-1,"price":0}, {"id":450,"name":"Champion Multi-Step Drills","tags":"Abrasives Reamers %g06 %v03","desc":"","link":"","qty":-1,"price":0}, {"id":460,"name":"Champion High-Speed Annular Cutters","tags":"Abrasives Cutting Saws %g06 %v03","desc":"","link":"","qty":-1,"price":0}, {"id":470,"name":"Champion Heavy Duty Jobber Drills","tags":"Abrasives %g06 %v03","desc":"","link":"","qty":-1,"price":0}, {"id":480,"name":"Champion Heavy Duty 1/2" Shank Drills","tags":"Abrasives %g06 %v03","desc":"","link":"","qty":-1,"price":0}, {"id":490,"name":"Mercer Abrasive Saw Blades","tags":"Abrasives Wheels %g22 %v03","desc":"","link":"","qty":-1,"price":0}, {"id":500,"name":"Mercer Wire Wheels","tags":"Abrasives %g22 %v03","desc":"","link":"","qty":-1,"price":0}, {"id":510,"name":"Mercer Brushes","tags":"Abrasives Wheels %g22 %v03","desc":"","link":"","qty":-1,"price":0}, {"id":520,"name":"Mercer Flap Discs","tags":"Abrasives Wheels %g23 %v03","desc":"","link":"","qty":-1,"price":0}, {"id":530,"name":"Mercer Cutoff Wheels","tags":"Abrasives %g23 %v03","desc":"","link":"","qty":-1,"price":0}, {"id":540,"name":"CGW Flap Discs","tags":"Abrasives Wheels %g24 %v03","desc":"","link":"","qty":-1,"price":0}, {"id":550,"name":"CGW Cutoff Wheels","tags":"Abrasives %g24 %v03","desc":"","link":"","qty":-1,"price":0}, {"id":560,"name":"CGW Drum Wheels","tags":"Abrasives %g24 %v03","desc":"","link":"","qty":-1,"price":0}, {"id":570,"name":"Walter Anti-Spatters","tags":"Chemicals Fluid E-Weld %g18 %v04","desc":"","link":"","qty":-1,"price":0}, {"id":580,"name":"Walter Anti-Corrosives","tags":"Chemicals Fluid Shield %g18 %v04","desc":"","link":"","qty":-1,"price":0}, {"id":590,"name":"Walter Cleaning Solution","tags":"Chemicals Fluid Remover Surfox-T %g18 %v04","desc":"","link":"","qty":-1,"price":0}, {"id":600,"name":"Dykem Layout Fluid","tags":"Chemicals Steel Red Blue %g19 %v04","desc":"","link":"","qty":-1,"price":0}, {"id":610,"name":"Dykem Remover Cleaner","tags":"Chemicals %g19","desc":"","link":"","qty":-1,"price":0}, {"id":620,"name":"Best Welds Anti-Spatter","tags":"Chemicals Fluid %g19 %v04","desc":"","link":"","qty":-1,"price":0}, {"id":630,"name":"Best Welds Nozzle-Dip","tags":"Chemicals Fluid %g19 %v04","desc":"","link":"","qty":-1,"price":0}, {"id":640,"name":"Markers","tags":"Chemicals %g35 %v04","desc":"","link":"","qty":-1,"price":0}, {"id":640,"name":"PICO Quench Guard G","tags":"Chemicals","desc":"","link":"https://www.picochemical.com/_files/ugd/011838_cc288d6682924f0db5e13e1330aea335.pdf","qty":-1,"price":0}, {"id":650,"name":"Blue Demon "Dabs Wellington" Dab Pen Filler Feeder","tags":"Outfits %v05","desc":"","link":"","qty":-1,"price":0}, {"id":660,"name":"Pressure Gauges","tags":"Outfits Regulators %g10 %v05","desc":"","link":"","qty":-1,"price":0}, {"id":670,"name":"Gas Regulators","tags":"Outfits Gauges %g10 %v05","desc":"","link":"","qty":-1,"price":0}, {"id":680,"name":"Torches","tags":"Outfits %g10 %v05","desc":"","link":"","qty":-1,"price":0}, {"id":690,"name":"Welding Hoses","tags":"Outfits %g10 %v05","desc":"","link":"","qty":-1,"price":0}, {"id":700,"name":"Refurbished Torches","tags":"Outfits Victor Replacements %g14 %v05","desc":"","link":"","qty":-1,"price":0}, {"id":710,"name":"Refurbished Gas Regulators","tags":"Outfits Victor Replacements %g14 %v05","desc":"","link":"","qty":-1,"price":0}, {"id":720,"name":"Profax Lenco Replacement MIG Gun for Miller/Hobart/Lincoln/Tweco","tags":"Outfits %g12 %v05","desc":"","link":"","qty":-1,"price":0}, {"id":730,"name":"Profax Lenco Replacement Arc Gouging Torches for Miller/Hobart/Lincoln/Tweco","tags":"Outfits %g12 %v05","desc":"","link":"","qty":-1,"price":0}, {"id":740,"name":"Welding Cables","tags":"Outfits Wire %g47 %v05","desc":"","link":"","qty":-1,"price":0}, {"id":750,"name":"UNIWELD® Oxygen Regulator Medium duty 1 stage (RUH8210)","tags":"Outfits Regulators %v05 %saleUW","desc":"125psi CGA inlet 540","link":"","qty":-1,"price":99.99}, {"id":760,"name":"UNIWELD® Acetylene Regulator Medium duty 1 stage (RUH8211)","tags":"Outfits Regulators %v05 %saleUW","desc":"CGA inlet 510","link":"","qty":-1,"price":99.99}, {"id":770,"name":"UNIWELD® LP Regulator Medium duty 1 stage (RUH8212)","tags":"Outfits Regulators %v05 %saleUW","desc":"CGA inlet 510","link":"","qty":-1,"price":99.99}, {"id":780,"name":"UNIWELD® Oxygen Regulator Heavy duty 1 stage (RV8010)","tags":"Outfits Regulators %v05 %saleUW","desc":"5-125psi CGA inlet 540","link":"","qty":-1,"price":169.99}, {"id":790,"name":"UNIWELD® Acetylene Regulator Heavy duty 1 stage (RV8011)","tags":"Outfits Regulators %v05 %saleUW","desc":"5-15psi CGA inlet 510","link":"","qty":-1,"price":169.99}, {"id":800,"name":"UNIWELD® LP Fuel/Gas Regulator Heavy duty 1 stage (RV8012)","tags":"Outfits Regulators %v05 %saleUW","desc":"2-40psi CGA inlet 510","link":"","qty":-1,"price":169.99}, {"id":810,"name":"UNIWELD® Machine Cutting Torch 10" w/out rack (68)","tags":"Outfits Torches %v05 %saleUW","desc":"Two Hose Acetylene/Fuel/Gas","link":"","qty":-1,"price":341.15}, {"id":820,"name":"UNIWELD® Machine Cutting Torch 10" w/ rack (68-R)","tags":"Outfits Torches %v05 %saleUW","desc":"Two Hose Acetylene/Fuel/Gas","link":"","qty":-1,"price":379.99}, {"id":830,"name":"UNIWELD® Machine Cutting Torch 6" w/out rack (68-6)","tags":"Outfits Torches %v05 %saleUW","desc":"Two Hose Acetylene/Fuel/Gas","link":"","qty":-1,"price":341.15}, {"id":840,"name":"UNIWELD® Machine Cutting Torch 6" w/ rack (68-6R)","tags":"Outfits Torches %v05 %saleUW","desc":"Two Hose Acetylene/Fuel/Gas","link":"","qty":-1,"price":379.99}, {"id":850,"name":"UNIWELD® Hand cutting torch 90° 21" top rear lever (830-21)","tags":"Outfits Torches %v05 %saleUW","desc":"","link":"","qty":-1,"price":260.00}, {"id":860,"name":"UNIWELD® Welding Handle 9" heavy duty w/out mixer (WH360)","tags":"Outfits Handle %v05 %saleUW","desc":"","link":"","qty":-1,"price":135.99}, {"id":870,"name":"UNIWELD® Welding Handle 7.5" medium duty w/out mixer (WH350)","tags":"Outfits Handle %v05 %saleUW","desc":"","link":"","qty":-1,"price":150.00}, {"id":880,"name":"UNIWELD® Cutting Attachment 90° heavy duty (780A)","tags":"Outfits Cutting Attachment %v05 %saleUW","desc":"","link":"","qty":-1,"price":180.00}, {"id":890,"name":"UNIWELD® Cutting Attachment 90° medium duty (CA350)","tags":"Outfits Cutting Attachment %v05 %saleUW","desc":"","link":"","qty":-1,"price":150.00}, {"id":900,"name":"UNIWELD® Cutting torch 90° 16" top center lever (EC350A)","tags":"Outfits Torches %v05 %saleUW","desc":"Series 3 tips","link":"","qty":-1,"price":250.00}, {"id":910,"name":"UNIWELD® Cutting torch 90° 19" top center lever (EC350AL)","tags":"Outfits Torches %v05 %saleUW","desc":"Series 3 tips","link":"","qty":-1,"price":261.08}, {"id":920,"name":"Rockhard Cable Ties","tags":"Hardware Zipties %g15 %v06","desc":"","link":"","qty":-1,"price":0}, {"id":930,"name":"Miscellaneous Fabrication Hardware","tags":"Hardware %g08 %v06","desc":"","link":"","qty":-1,"price":0}, {"id":940,"name":"Miscellaneous Hardware","tags":"Hardware %g30 %v06","desc":"","link":"","qty":-1,"price":0}, {"id":950,"name":"Best Welds Welding Cart","tags":"Handling %v07","desc":"","link":"","qty":-1,"price":0}, {"id":960,"name":"Arrow Casters and Wheels","tags":"Handling Hardware %v07 %g31","desc":"","link":"http://arrowcaster.com/wp-content/uploads/2019/05/ARROW-casters-Cata.-final-3-23-2019-1.pdf","qty":-1,"price":0}, {"id":970,"name":"Blue Demon Welding Rod Storage Tubes","tags":"Handling %v07","desc":"Comes in 7 colors with neoprene seal and plastic key tag to identify contents.","link":"","qty":-1,"price":0}, {"id":980,"name":"Cylinder Holders","tags":"Handling Gas %g13 %v07","desc":"","link":"","qty":-1,"price":0}, {"id":990,"name":"Best Welds Large Cylinder Holders","tags":"Handling Gas %g17 %v07","desc":"","link":"","qty":-1,"price":0}, {"id":1000,"name":"Cylinder Caps","tags":"Handling Gas %g13 %v07","desc":"","link":"","qty":-1,"price":0}, {"id":1010,"name":"Lenox Hacksaw","tags":"Hand_Tools %g05 %v08","desc":"","link":"","qty":-1,"price":0}, {"id":1020,"name":"Lenox Aviation Snips","tags":"Hand_Tools Scizzors Cutter %g05 %v08","desc":"","link":"","qty":-1,"price":0}, {"id":1030,"name":"Norstar Vise Grips","tags":"Hand_Tools Clamp %g16 %v08","desc":"","link":"","qty":-1,"price":0}, {"id":1040,"name":"Norstar Adjustable Wrench","tags":"Hand_Tools %g16 %v08","desc":"","link":"","qty":-1,"price":0}, {"id":1050,"name":"Irwin Vise Grips","tags":"Hand_Tools Clamp Plier %g16 %v08","desc":"","link":"","qty":-1,"price":0}, {"id":1060,"name":"General Deburring Tool","tags":"Hand_Tools %g16 %v08","desc":"","link":"","qty":-1,"price":0}, {"id":1070,"name":"Best Welds Welding Pliers","tags":"Hand_Tools Weldors Welpers %g16 %v08","desc":"","link":"","qty":-1,"price":0}, {"id":1080,"name":"Lenco Chipping Hammers","tags":"Hand_Tools %g21 %v08","desc":"","link":"","qty":-1,"price":0}, {"id":1090,"name":"Strong Arm Clamping Solutions","tags":"Hand_Tools %g26 %v08","desc":"","link":"","qty":-1,"price":0}, {"id":1100,"name":"Strong Arm Vise Grips","tags":"Hand_Tools %g26 %v08","desc":"","link":"","qty":-1,"price":0}, {"id":1110,"name":"Anchor Brand Wire Brushes","tags":"Hand_Tools %g17 %v08","desc":"","link":"","qty":-1,"price":0}, {"id":1120,"name":"Champion Magnetic Pick-Up Tool","tags":"Hand_Tools Cleaning %v08","desc":"Heavy duty magnet picks up metal chips and shavings. Pull handle back to release.","link":"","qty":-1,"price":0}, {"id":1130,"name":"Lincoln Electric Innershield Flux-Cored Wire","tags":"Consumables FCAW Electrodes %g27 %v09","desc":"","link":"","qty":-1,"price":0}, {"id":1140,"name":"Lincoln/Tweco Tips","tags":"Consumables %g11 %v09","desc":"","link":"","qty":-1,"price":0}, {"id":1150,"name":"Lincoln/Tweco Nozzles","tags":"Consumables %g11 %v09","desc":"","link":"","qty":-1,"price":0}, {"id":1160,"name":"Lincoln/Tweco Necks","tags":"Consumables %g11 %v09","desc":"","link":"","qty":-1,"price":0}, {"id":1170,"name":"Lincoln/Tweco Diffusers","tags":"Consumables %g11 %v09","desc":"","link":"","qty":-1,"price":0}, {"id":1180,"name":"Miller/Hobart Tips","tags":"Consumables %g11 %v09","desc":"","link":"","qty":-1,"price":0}, {"id":1190,"name":"Miller/Hobart Nozzles","tags":"Consumables %g11 %v09","desc":"","link":"","qty":-1,"price":0}, {"id":1200,"name":"Miller/Hobart Necks","tags":"Consumables %g11 %v09","desc":"","link":"","qty":-1,"price":0}, {"id":1210,"name":"Miller/Hobart Diffusers","tags":"Consumables %g11 %v09","desc":"","link":"","qty":-1,"price":0}, {"id":1220,"name":"WA Alloy Welding Electrodes","tags":"Washington Consumables %g20 %v09","desc":"","link":"","qty":-1,"price":0}, {"id":1230,"name":"WA Alloy Welding Electrodes","tags":"Washington Consumables %g20 %v09","desc":"","link":"","qty":-1,"price":0}, {"id":1240,"name":"WA Alloy RG-45 Carbon Steel Welding Rod","tags":"Washington Consumables Electrodes Alloy %g28 %v09","desc":"","link":"","qty":-1,"price":0}, {"id":1250,"name":"WA Alloy ER-316/316L Stainless Steel Welding Rod","tags":"Washington Consumables Electrodes Alloy %g28 %v09","desc":"","link":"","qty":-1,"price":0}, {"id":1260,"name":"WA Alloy ER-4043 Aluminum Welding Rod","tags":"Washington Consumables Electrodes Alloy %g28 %v09","desc":"","link":"","qty":-1,"price":0}, {"id":1270,"name":"WA Alloy MIG Welding Wire","tags":"Washington Consumables Electrodes %g27 %v09","desc":"","link":"","qty":-1,"price":0}, {"id":1280,"name":"WA Alloy MIG Welding Wire","tags":"Washington Consumables Electrodes %g33 %v09","desc":"","link":"","qty":-1,"price":0}, {"id":1290,"name":"WA Alloy Flux-Cored Wire","tags":"Washington Consumables FCAW Electrodes %g27 %v09","desc":"","link":"","qty":-1,"price":0}, {"id":1300,"name":"WA Alloy Flux-Cored Wire","tags":"Washington Consumables FCAW Electrodes %g32 %v09","desc":"","link":"","qty":-1,"price":0}, {"id":1310,"name":"WA Alloy 2% Thoriated (EWTH-2) 1/16" x 7" Red Tip","tags":"Washington Consumables %saleWA %v09","desc":"TTU 2% Tungsten 04","link":"","qty":-1,"price":15.99}, {"id":1320,"name":"WA Alloy 2% Thoriated (EWTH-2) 3/32" x 7" Red Tip","tags":"Washington Consumables %saleWA %v09","desc":"TTU 2% Tungsten 05","link":"","qty":-1,"price":19.99}, {"id":1330,"name":"WA Alloy 2% Thoriated (EWTH-2) 1/8" x 7" Red Tip","tags":"Washington Consumables %saleWA %v09","desc":"TTU 2% Tungsten 06","link":"","qty":-1,"price":25.99}, {"id":1340,"name":"WA Alloy Rare Earth (EWG) 1/16" x 7" Purple Tip","tags":"Washington Consumables %saleWA %v09","desc":"TTU 3TH 04","link":"","qty":-1,"price":15.99}, {"id":1350,"name":"WA Alloy Rare Earth (EWG) 3/32" x 7" Purple Tip","tags":"Washington Consumables %saleWA %v09","desc":"TTU 3TH 05","link":"","qty":-1,"price":19.99}, {"id":1360,"name":"WA Alloy Rare Earth (EWG) 1/8" x 7" Purple Tip","tags":"Washington Consumables %saleWA %v09","desc":"TTU 3TH 06","link":"","qty":-1,"price":25.99}, {"id":1370,"name":"WA Alloy 2% Ceriated (EWCE-2) 1/16" x 7" Gray Tip","tags":"Washington Consumables %saleWA %v09","desc":"TTU C/T 04","link":"","qty":-1,"price":15.99}, {"id":1380,"name":"WA Alloy 2% Ceriated (EWCE-2) 3/32" x 7" Gray Tip","tags":"Washington Consumables %saleWA %v09","desc":"TTU C/T 05","link":"","qty":-1,"price":19.99}, {"id":1390,"name":"WA Alloy 2% Ceriated (EWCE-2) 1/8" x 7" Gray Tip","tags":"Washington Consumables %saleWA %v09","desc":"TTU C/T 06","link":"","qty":-1,"price":25.99}, {"id":1400,"name":"WA Alloy 1.5% Lanthanum (EWLA-1.5) 1/16" x 7" Gold Tip","tags":"Washington Consumables %saleWA %v09","desc":"TTU GL/T 04","link":"","qty":-1,"price":15.99}, {"id":1410,"name":"WA Alloy 1.5% Lanthanum (EWLA-1.5) 3/32" x 7" Gold Tip","tags":"Washington Consumables %saleWA %v09","desc":"TTU GL/T 05","link":"","qty":-1,"price":19.99}, {"id":1420,"name":"WA Alloy 1.5% Lanthanum (EWLA-1.5) 1/8" x 7" Gold Tip","tags":"Washington Consumables %saleWA %v09","desc":"TTU GL/T 06","link":"","qty":-1,"price":25.99}, {"id":1430,"name":"WA Alloy 2% Lanthanum (EWLA-2) 1/16" x 7" Blue Tip","tags":"Washington Consumables %saleWA %v09","desc":"TTU L/T 04","link":"","qty":-1,"price":15.99}, {"id":1440,"name":"WA Alloy 2% Lanthanum (EWLA-2) 3/32" x 7" Blue Tip","tags":"Washington Consumables %saleWA %v09","desc":"TTU L/T 05","link":"","qty":-1,"price":19.99}, {"id":1450,"name":"WA Alloy 2% Lanthanum (EWLA-2) 1/8" x 7" Blue Tip","tags":"Washington Consumables %saleWA %v09","desc":"TTU L/T 06","link":"","qty":-1,"price":25.99}, {"id":1460,"name":"WA Alloy Pure Tungsten (EWP) 1/16" x 7" Green Tip","tags":"Washington Consumables %saleWA %v09","desc":"TTU P/T 04G","link":"","qty":-1,"price":15.99}, {"id":1470,"name":"WA Alloy Pure Tungsten (EWP) 3/32" x 7" Green Tip","tags":"Washington Consumables %saleWA %v09","desc":"TTU P/T 05G","link":"","qty":-1,"price":19.99}, {"id":1480,"name":"WA Alloy Pure Tungsten (EWP) 1/8" x 7" Green Tip","tags":"Washington Consumables %saleWA %v09","desc":"TTU P/T 06G","link":"","qty":-1,"price":25.99}, {"id":1490,"name":"WA Alloy 0.3% Zirconated (EWZR-1) 1/16" x 7" Brown Tip","tags":"Washington Consumables %saleWA %v09","desc":"TTU Z/T 04","link":"","qty":-1,"price":15.99}, {"id":1500,"name":"WA Alloy 0.3% Zirconated (EWZR-1) 3/32" x 7" Brown Tip","tags":"Washington Consumables %saleWA %v09","desc":"TTU Z/T 05","link":"","qty":-1,"price":19.99}, {"id":1510,"name":"WA Alloy 0.3% Zirconated (EWZR-1) 1/8" x 7" Brown Tip","tags":"Washington Consumables %saleWA %v09","desc":"TTU Z/T 06","link":"","qty":-1,"price":29.99}, {"id":1520,"name":"Forney Easy Weld 100 ST Stick Machine","tags":"GMAW_GTAW SMAW Repair %v10","desc":"120V 90A Stick and TIG capable welder perfect for beginners.","link":"specs/F-298-2.jpg","qty":-1,"price":0}, {"id":1530,"name":"Forney Easy Weld 140 MP Machine","tags":"GMAW_GTAW SMAW Repair %v10","desc":"120V 140A multipurpose welder perfect for hobbyists and artists.","link":"specs/F-271-2.jpg","qty":-1,"price":0}, {"id":1540,"name":"Forney 270 MIG Welder","tags":"GMAW_GTAW Repair %v10","desc":"230V 270A MIG welder perfect for light industrial, repair and fabrication.","link":"specs/F-319-1.jpg","qty":-1,"price":0}, {"id":1550,"name":"Forney Easy Weld 180 ST 120/230 Volt","tags":"GMAW_GTAW SMAW Repair %v10","desc":"Dual 120/230V 180A","link":"specs/F-291-2.jpg","qty":-1,"price":0}, {"id":1560,"name":"Forney 220 AC/DC TIG Welder Package","tags":"GMAW_GTAW Repair %v10","desc":"120/240V 220A AC/DC TIG welder perfect for metal art and professional repair.","link":"specs/F-420-2.jpg","qty":-1,"price":0}, {"id":1570,"name":"Forney 40 P Plasma Cutter","tags":"GMAW_GTAW Plasma Repair %v10","desc":"120/240V 40Z 40 AMP plasma cutter with 1/2" thick cutting capacity.","link":"specs/F-440-2.jpg","qty":-1,"price":0}, {"id":1580,"name":"Millermatic 211","tags":"GMAW_GTAW MIG GMAW Machines Welding Supply %v10","desc":"Welds 24-gauge to 3/8" in a single pass.","link":"https://www.millerwelds.com/-/media/miller-electric/imported-mam-assets/spec-sheets/9/d/e/dc1258-millermatic-211--english.pdf","qty":-1,"price":0}, {"id":1590,"name":"Millermatic 252","tags":"GMAW_GTAW MIG GMAW Machines Welding Supply %v10","desc":"Welds 22-gauge to 1/2" in a single pass. Highest output in its class.","link":"https://www.millerwelds.com/-/media/miller-electric/imported-mam-assets/spec-sheets/7/4/7/dc12-49.pdf","qty":-1,"price":0}, {"id":1600,"name":"Millermatic 350","tags":"GMAW_GTAW MIG GMAW Machines Welding Supply %v10","desc":"Single or three phase power. Optimized for aluminum welding.","link":"https://www.millerwelds.com/-/media/miller-electric/imported-mam-assets/spec-sheets/d/3/5/dc12-56.pdf","qty":-1,"price":0}, {"id":1610,"name":"Miller Multimatic 215","tags":"GMAW_GTAW MIG TIG GMAW GTAW SMAW Stick Machines Welding Supply %v10","desc":"Versatile MIG, Stick and DC TIG welder. Color screen. 120V or 240V input. Welds up to 3/8" mild steel.","link":"https://www.millerwelds.com/-/media/miller-electric/imported-mam-assets/spec-sheets/9/b/1/dc1259-multimatic-215--english.pdf","qty":-1,"price":0}, {"id":1620,"name":"Miller Diversion 180","tags":"GMAW_GTAW GTAW TIG Machines Welding Supply %v10","desc":"AC/DC TIG Machine with both 120V and 240V inputs.","link":"https://www.millerwelds.com/-/media/miller-electric/imported-mam-assets/spec-sheets/6/e/9/ad1-5.pdf","qty":-1,"price":0}, {"id":1630,"name":"Miller Spectrum 625 X-Treme","tags":"GMAW_GTAW Machines Welding Supply Plasma %v10","desc":"40 Amps. Cuts up to 3/8" mild steel.","link":"https://www.millerwelds.com/-/media/miller-electric/imported-mam-assets/spec-sheets/0/b/3/pc9-6.pdf","qty":-1,"price":0}, {"id":1640,"name":"Miller Dynasty 210","tags":"GMAW_GTAW GTAW TIG Stick SMAW Machines Welding Supply %v10","desc":"120-480V input. Combines advanced inverter and Auto-Line™ technology, offering the most flexible AC/DC TIG/Stick power supply in the industry.","link":"https://www.millerwelds.com/-/media/miller-electric/imported-mam-assets/spec-sheets/6/3/e/ad481-dynasty-210-series--english.pdf","qty":-1,"price":0}, {"id":1650,"name":"ESAB Fabricator 141i","tags":"GMAW_GTAW GMAW GTAW MIG TIG Stick SMAW Machines Welding Supply %v10","desc":"3-in-1 MIG, TIG and stick. Digital meters. Overload protection. Intelligent fan.","link":"https://mam.esab.com/assets/1/BDBA5CC688D14EBE822C00D265DF8E7D/doc/9C4FD8BE61EC403788DDA8026002B19E/V430015-en_US-FactSheet_Main-01.pdf","qty":-1,"price":0}, {"id":1660,"name":"Systematics MP175","tags":"GMAW_GTAW GMAW MIG Machines Welding Supply %v10","desc":"Medium Duty System for Autobody and Manufacturing. Welds 12ga through 1/4" steel.","link":"http://www.800abcweld.com/pdf/mp175_spec_sheet.pdf","qty":-1,"price":0}, {"id":1670,"name":"Lincoln Electric LN-25","tags":"GMAW_GTAW GMAW MIG Flux-Cored FCAW Machines Welding Supply %v10","desc":"Portable semiautomatic wire feeder for use with Magnum® flux-cored and MIG guns.","link":"specs/e8100.pdf","qty":-1,"price":0}, {"id":1680,"name":"Lincoln Electric Power MIG® 210MP","tags":"GMAW_GTAW GMAW MIG Stick SMAW Flux-Cored FCAW Machines Welding Supply %v10","desc":"Lightweight portable 40 lb multiprocess MIG, Flux-Cored, DC Stick and DC TIG unit with color Screen.","link":"specs/e750.pdf","qty":-1,"price":0}, {"id":1690,"name":"Lincoln Electric Power MIG® 180C","tags":"GMAW_GTAW GMAW MIG Flux-Cored FCAW Machines Welding Supply %v10","desc":"Portable wire welder with 230V input for 3/16" MIG welding or 1/2" gasless flux-core welding.","link":"specs/e724.pdf","qty":-1,"price":0}, {"id":1700,"name":"Lincoln Electric Power MIG® 260","tags":"GMAW_GTAW GMAW MIG Flux-Cored FCAW Machines Welding Supply %v10","desc":"Color screen with automatic calibration. Universal input voltage.","link":"specs/e7562.pdf","qty":-1,"price":0}, {"id":1710,"name":"Lincoln Electric Precision TIG 225","tags":"GMAW_GTAW GTAW TIG Stick SMAW Machines Welding Supply %v10","desc":"5-230 Amp operating range. Optimal arc stability. Features 115V receptacles.","link":"specs/e337.pdf","qty":-1,"price":0}, {"id":1720,"name":"Lincoln Electric Precision TIG 275","tags":"GMAW_GTAW GTAW TIG Stick SMAW Machines Welding Supply %v10","desc":"2-340 Amp operating range. 5/32" stick electrode. AC Auto Balance® optimizes for aluminum.","link":"specs/e351.pdf","qty":-1,"price":0}, {"id":1730,"name":"Razorweld Razor Cut 45","tags":"Plasma Cutting %v10","desc":"IGBT technology. Variable power supply. In-built air regulator. Light weight/compact industrial.","link":"http://www.razorweld.com/userfiles/file/RazorCUT45_Info.pdf","qty":-1,"price":0}, {"id":1740,"name":"ViperMIG MIG/ARC 180","tags":"GMAW_GTAW Arc SMAW Stick Machines Welding Supply Jasic Razorweld %v10","desc":"IGBT technology. Variable power supply. Burn back adjustment. Portable.","link":"http://www.razorweld.com/userfiles/file/vmig180brochure.pdf","qty":-1,"price":0}, {"id":1750,"name":"Thermal Dynamics Cutmaster® True™ Series 42 Plasma Cutter","tags":"%v10","desc":"Light weight Vent2Shield (V2S) technology. 120-230V.","link":"https://mam.esab.com/assets/1/BDBA5CC688D14EBE822C00D265DF8E7D/doc/F71583C8DA944DE9836B26F66217C518/V430150-en_US-FactSheet_Main-01.pdf","qty":-1,"price":0}, {"id":1760,"name":"Miller Bobcat™ 225","tags":"Engine_Drives Machines Generators %v11","desc":"Remote Start/Stop. 12gal gas fuel. 23.5 HP. 60-160 Amp AC stick/TIG. 40-225 DC stick/TIG.","link":"https://www.millerwelds.com/-/media/miller-electric/imported-mam-assets/spec-sheets/b/6/2/ed441-bobcat-225--english.pdf","qty":-1,"price":0}, {"id":1770,"name":"Miller Bobcat™ 260","tags":"Engine_Drives Machines Generators %v11","desc":"Remote Start/Stop. 12gal gas fuel. 23.5 HP. 40-260 Amp AC and DC stick/TIG.","link":"https://www.millerwelds.com/-/media/miller-electric/imported-mam-assets/spec-sheets/4/3/a/ed442-bobcat-260--english.pdf","qty":-1,"price":0}, {"id":1780,"name":"Miller Trailblazer® 302 Diesel","tags":"Engine_Drives Machines Generators %v11","desc":"Integrated rotary screw air compressor. 13000W generator power.","link":"https://www.millerwelds.com/-/media/miller-electric/imported-mam-assets/spec-sheets/4/3/c/ed4-78.pdf","qty":-1,"price":0}, {"id":1790,"name":"Miller Trailblazer® 325 Diesel","tags":"Engine_Drives Machines Generators %v11","desc":"Most stable arc in the industry. Superior runtimes and fuel efficiency.","link":"https://www.millerwelds.com/-/media/miller-electric/imported-mam-assets/spec-sheets/7/0/7/ed48-trailblazer-325-diesel--english.pdf","qty":-1,"price":0}, {"id":1800,"name":"Lincoln Electric Ranger® 260MPX™","tags":"Engine_Drives Machines Generators %v11","desc":" Compact, light and quiet. 9500W clean AC power.","link":"specs/e6105.pdf","qty":-1,"price":0}, {"id":1810,"name":"Lincoln Electric Ranger® 305 G","tags":"Engine_Drives Machines Generators %v11","desc":"Touch Start™ capability. 9500W carburetor single phase AC power.","link":"specs/e6117.pdf","qty":-1,"price":0}, {"id":1820,"name":"Jet HBS-1018W Horizontal Bandsaw","tags":"Bench_Machines %v15","desc":"10"x18" horizontal bandsaw. Heavy-duty bed to eliminate vibration. 45° Swivel. Automatic shut off.","link":"https://content.jettools.com/assets/manuals/414468_man_EN.pdf","qty":-1,"price":0}, {"id":1830,"name":"Jet HVBS-712, 7"x12" Horizontal/Vertical Bandsaw","tags":"Bench_Machines %jet %v15","desc":"","link":"https://content.jettools.com/assets/manuals/414559_man_EN.pdf","qty":-1,"price":0}, {"id":1840,"name":"Jet HVBS-712D, 7"x12" Deluxe Horizontal/Vertical Bandsaw","tags":"Bench_Machines %jet %v15","desc":"","link":"specs/414560_detail_EN.pdf","qty":-1,"price":0}, {"id":1850,"name":"Jet J-8201K, 14" Metal/Wood Vertical Bandsaw","tags":"Bench_Machines %jet %v15","desc":"","link":"https://content.jettools.com/assets/manuals/414500_man_EN.pdf","qty":-1,"price":0}, {"id":1860,"name":"Jet HBS-814GH, 8"x14" Horizontal Geared Head Bandsaw","tags":"Bench_Machines %jet %v15","desc":"","link":"https://content.jettools.com/assets/manuals/414466_man_EN.pdf","qty":-1,"price":0}, {"id":1870,"name":"Jet HVBS-710S, 7"x10.5" Horizontal/Vertical Mitering Bandsaw","tags":"Bench_Machines %jet %v15","desc":"","link":"https://content.jettools.com/assets/manuals/413451_man_EN.pdf","qty":-1,"price":0}, {"id":1880,"name":"Jet HBS-56S, 5"x6" Horizontal Mitering Bandsaw","tags":"Bench_Machines %jet %v15","desc":"","link":"https://content.jettools.com/assets/manuals/414457_man_EN.pdf","qty":-1,"price":0}, {"id":1890,"name":"Jet HBS-56MVS, Variable Speed, Mitering 5"x6" Horizontal Bandsaw","tags":"Bench_Machines %jet %v15","desc":"","link":"https://content.jettools.com/assets/manuals/414558_man_EN.pdf","qty":-1,"price":0}, {"id":1900,"name":"Jet CS-315, 315mm 1-phase Ferrous Manual Cold Saw","tags":"Bench_Machines %jet %v15","desc":"","link":"specs/414229_detail_EN.pdf","qty":-1,"price":0}, {"id":1910,"name":"Jet CS-275, 275mm 1-phase Ferrous Manual Cold Saw","tags":"Bench_Machines %jet %v15","desc":"","link":"specs/414228_detail_EN.pdf","qty":-1,"price":0}, {"id":1920,"name":"Jet CS-315, 315mm Ferrous Manual Cold Saw","tags":"Bench_Machines %jet %v15","desc":"","link":"specs/414227_detail_EN.pdf","qty":-1,"price":0}, {"id":1930,"name":"Jet HBS-916EVS, 9"x16" EVS Horizontal Bandsaw","tags":"Bench_Machines %jet %v15","desc":"","link":"https://content.jettools.com/assets/manuals/424469_man_EN.pdf","qty":-1,"price":0}, {"id":1940,"name":"Jet J-41002 Belt Grinder and Disc Sander","tags":"Bench_Machines %v15","desc":"2"x42" Bench belt grinder and disc sander. Heavy-duty base, cast construction and cast iron tilting table.","link":"https://content.jettools.com/assets/manuals/577004_man_EN.pdf","qty":-1,"price":0}, {"id":1950,"name":"Jet JMD-15 Mill/Drill","tags":"Bench_Machines %v15","desc":"Belt driven drill press and dual coordinate mill. R-8 taper. 115/230V 1Ph.","link":"https://content.jettools.com/assets/manuals/350020_man_EN.pdf","qty":-1,"price":0}, {"id":1960,"name":"Jet Industrial Grinder and Belt Sander","tags":"Bench_Machines %v15","desc":"8" variable speed industrial grinder and 4x36 belt sander with digital readout.","link":"https://content.jettools.com/assets/manuals/577248_man_EN.pdf","qty":-1,"price":0}, {"id":1970,"name":"Jet JB-10R Plate Beveling Machine","tags":"Bench_Machines %v15","desc":"~20lbs. Straight and round bevels. Brushless 1HP motor. Carbide inserts.","link":"https://content.jettools.com/assets/manuals/751005_man_EN.pdf","qty":-1,"price":0}, {"id":1980,"name":"Champion RB32-VSR MiniBrute","tags":"Bench_Machines Magnetic Drill %v15","desc":" Variable speed. 22,000lb magnetic strength. 6" vertical travel. 1.375" diameter x 2" depth cutter capacity.","link":"specs/Champion RB32-VSR.png","qty":-1,"price":0}, {"id":1990,"name":"Dewalt FLEXVOLT® Brushless 4.5" to 6" Cordless Grinder","tags":"Power_Tools Angle %v16","desc":"13 Amp motor equivalent, 9000 rpm with Kickback Brake and E-CLUTCH System.","link":"specs/Dewalt Flexvolt.png","qty":-1,"price":0}, {"id":2000,"name":"Milwaukee M18 FUEL™ 4.5" to 6" Braking Grinder","tags":"Power_Tools Angle %v16","desc":"13 Amp motor equivalent. 9000 rpm. Brushless. Brakes all accessories under 3 seconds. 6" grinding capacity.","link":"https://documents.milwaukeetool.com/58-14-0124d2.pdf","qty":-1,"price":0}, {"id":2010,"name":"Steelmax S7 XP 7.25" Metal Cutting Saw","tags":"Power_Tools %v16","desc":"Laser blade guide. Cuts mild steel to 0.25" thickness and 2.5" depth. Overload protection.","link":"https://steelmax.com/wp-content/uploads/2017/06/S7XP-Saw_0317_post.pdf","qty":-1,"price":0}, {"id":2020,"name":"Jet JAT-419, 1/4" Straight Composite Die Grinder","tags":"Power_Tools %v16","desc":"0.34 horsepower. Lightweight composite. Vibration reduction. Easy Release safety lever","link":"https://content.jettools.com/assets/manuals/505415_man_EN.pdf","qty":-1,"price":0} ] Helium;Cylinder_Gases TIG %g38 %v00;;https://www.airgas.com/msds/001025.pdf Argon Mix (C25 Autoweld);Cylinder_Gases %g39 %v00;;https://www.airgas.com/msds/002004.pdf Oxygen;Cylinder_Gases %g40 %v00;;https://www.airgas.com/msds/001043.pdf Nitrogen;Cylinder_Gases %g41 %v00;;https://www.airgas.com/msds/001040.pdf Carbon Dioxide;Cylinder_Gases CO2 %g42 %v00;;https://www.airgas.com/msds/001013.pdf Argon;Cylinder_Gases %g43 %v00;;https://www.airgas.com/msds/001004.pdf Argon + CO2;Cylinder_Gases %g44 %v00;;https://www.airgas.com/msds/002004.pdf Hydrostatic Testing Cylinders;%g45 %v00;; Acetylene;Cylinder_Gases %g46 %v00;;https://www.airgas.com/msds/001001.pdf Propylene;Cylinder_Gases %g46 %v00;;https://www.airgas.com/msds/001046.pdf Fire Extinguisher;Safety %g17 %v01;; Safety Glasses;Safety Gear Eyewear %g17 %v01;; MCR Safety Glasses;Safety Gear Eyewear %g01 %v01;; Hard Hat;Safety Gear %g01 %v01;; Hard Hat Adapter;Safety Gear %g01 %v01;; Optrel Welding Helmet;Safety Gear %g03 %v01;; ESAB Welding Helmet;Safety Gear %g03 %v01;; Miller Welding Helmet;Safety Gear %g04 %v01;; Weldcote Welding Helmet;Safety Gear %g02 %v01;; Blue Demon Zombie Gloves;Safety Gear %v01;Mismatched MIG welding gloves; Black Stallion MIG Gloves;Safety Gear BSX %g02 %v01;; Black Stallion TIG Gloves;Safety Gear BSX %g02 %v01;; Miller TIG Gloves;Safety Gear %g04 %v01;; Black Stallion Stick Gloves;Safety Gear BSX %g03 %v01;; Black Stallion Protective Pads;Safety Gear BSX %g03 %v01;; Black Stallion Welding Blankets;Safety Gear BSX %g03 %v01;; Miller Respirator;Safety Gear %g04 %v01;; Miller Weld Mask;Safety Gear %g04 %v01;; Miller Headgear Assembly;Safety Gear %g04 %v01;; Miller Magnifying Lens;Safety Gear Magnifier %g04 %v01;; Black Stallion Welding Jackets;Safety Gear %g25 %v01;; Steel Profile Assortments;Metals %g00 %v02;; Assorted Metals;Metals %g09 %v02;; Aluminum;Metals %g37 %v02;; Mild Steel A36;Metals %g37 %v02;; Chromoly Steel 4130;Metals %g37 %v02;Steel alloyed with Chromium and Molybdenum with excellent strength to weight ratio.; Stainless Steel;Metals %g37 %v02;Steel with added Chromium for oxidation/rust resistance.; DOM Tubing;Metals Seamless %g37 %v02;Drawn over mandrel tubing; Steel Tabs;Metals %g36 %v02;Various thickness and sizes. Majority made in-house.; Lenox WOLF-BAND Portable Band Saw Blades;Abrasives Cutting %g05 %v03;; Lenox Hole Saw Blades;Abrasives Cutting %g05 %v03;; Lenox SAW MASTER Synthetic Cutting Fluid;Abrasives Chemicals %g07 %v04;; Lenox High Tension Hacksaw;Abrasives Hand_Tools %g07 %v03;; Champion Carbide Burs;Abrasives Cutting %g06 %v03;; Champion Carbide-Tipped Hole Cutters;Abrasives Cutting Saws %g06 %v03;; Champion Multi-Step Drills;Abrasives Reamers %g06 %v03;; Champion High-Speed Annular Cutters;Abrasives Cutting Saws %g06 %v03;; Champion Heavy Duty Jobber Drills;Abrasives %g06 %v03;; Champion Heavy Duty 1/2" Shank Drills;Abrasives %g06 %v03;; Mercer Abrasive Saw Blades;Abrasives Wheels %g22 %v03;; Mercer Wire Wheels;Abrasives %g22 %v03;; Mercer Brushes;Abrasives Wheels %g22 %v03;; Mercer Flap Discs;Abrasives Wheels %g23 %v03;; Mercer Cutoff Wheels;Abrasives %g23 %v03;; CGW Flap Discs;Abrasives Wheels %g24 %v03;; CGW Cutoff Wheels;Abrasives %g24 %v03;; CGW Drum Wheels;Abrasives %g24 %v03;; Walter Anti-Spatters;Chemicals Fluid E-Weld %g18 %v04;; Walter Anti-Corrosives;Chemicals Fluid Shield %g18 %v04;; Walter Cleaning Solution;Chemicals Fluid Remover Surfox-T %g18 %v04;; Dykem Layout Fluid;Chemicals Steel Red Blue %g19 %v04;; Dykem Remover Cleaner;Chemicals %g19;; Best Welds Anti-Spatter;Chemicals Fluid %g19 %v04;; Best Welds Nozzle-Dip;Chemicals Fluid %g19 %v04;; Markers;Chemicals %g35 %v04;; Blue Demon "Dabs Wellington" Dab Pen Filler Feeder;Outfits %v05;; Pressure Gauges;Outfits Regulators %g10 %v05;; Gas Regulators;Outfits Gauges %g10 %v05;; Torches;Outfits %g10 %v05;; Welding Hoses;Outfits %g10 %v05;; Refurbished Torches;Outfits Victor Replacements %g14 %v05;; Refurbished Gas Regulators;Outfits Victor Replacements %g14 %v05;; Profax Lenco Replacement MIG Gun for Miller/Hobart/Lincoln/Tweco;Outfits %g12 %v05;; Profax Lenco Replacement Arc Gouging Torches for Miller/Hobart/Lincoln/Tweco;Outfits %g12 %v05;; Welding Cables;Outfits Wire %g47 %v05;; UNIWELD® Oxygen Regulator Medium duty 1 stage (RUH8210);Outfits Regulators %v05 %saleUW;125psi CGA inlet 540;;$99.99 UNIWELD® Acetylene Regulator Medium duty 1 stage (RUH8211);Outfits Regulators %v05 %saleUW;CGA inlet 510;;$99.99 UNIWELD® LP Regulator Medium duty 1 stage (RUH8212);Outfits Regulators %v05 %saleUW;CGA inlet 510;;$99.99 UNIWELD® Oxygen Regulator Heavy duty 1 stage (RV8010);Outfits Regulators %v05 %saleUW;5-125psi CGA inlet 540;;$169.99 UNIWELD® Acetylene Regulator Heavy duty 1 stage (RV8011);Outfits Regulators %v05 %saleUW;5-15psi CGA inlet 510;;$169.99 UNIWELD® LP Fuel/Gas Regulator Heavy duty 1 stage (RV8012);Outfits Regulators %v05 %saleUW;2-40psi CGA inlet 510;;$169.99 UNIWELD® Machine Cutting Torch 10" w/out rack (68);Outfits Torches %v05 %saleUW;Two Hose Acetylene/Fuel/Gas;;$341.15 UNIWELD® Machine Cutting Torch 10" w/ rack (68-R);Outfits Torches %v05 %saleUW;Two Hose Acetylene/Fuel/Gas;;$379.99 UNIWELD® Machine Cutting Torch 6" w/out rack (68-6);Outfits Torches %v05 %saleUW;Two Hose Acetylene/Fuel/Gas;;$341.15 UNIWELD® Machine Cutting Torch 6" w/ rack (68-6R);Outfits Torches %v05 %saleUW;Two Hose Acetylene/Fuel/Gas;;$379.99 UNIWELD® Hand cutting torch 90° 21" top rear lever (830-21);Outfits Torches %v05 %saleUW;;;$260.00 UNIWELD® Welding Handle 9" heavy duty w/out mixer (WH360);Outfits Handle %v05 %saleUW;;;$135.99 UNIWELD® Welding Handle 7.5" medium duty w/out mixer (WH350);Outfits Handle %v05 %saleUW;;;$150.00 UNIWELD® Cutting Attachment 90° heavy duty (780A);Outfits Cutting Attachment %v05 %saleUW;;;$180.00 UNIWELD® Cutting Attachment 90° medium duty (CA350);Outfits Cutting Attachment %v05 %saleUW;;;$150.00 UNIWELD® Cutting torch 90° 16" top center lever (EC350A);Outfits Torches %v05 %saleUW;Series 3 tips;;$250.00 UNIWELD® Cutting torch 90° 19" top center lever (EC350AL);Outfits Torches %v05 %saleUW;Series 3 tips;;$261.08 Rockhard Cable Ties;Hardware Zipties %g15 %v06;; Miscellaneous Fabrication Hardware;Hardware %g08 %v06;; Miscellaneous Hardware;Hardware %g30 %v06;; Best Welds Welding Cart;Handling %v07;; Arrow Casters and Wheels;Handling Hardware %v07 %g31;;http://arrowcaster.com/wp-content/uploads/2019/05/ARROW-casters-Cata.-final-3-23-2019-1.pdf Blue Demon Welding Rod Storage Tubes;Handling %v07;Comes in 7 colors with neoprene seal and plastic key tag to identify contents.; Cylinder Holders;Handling Gas %g13 %v07;; Best Welds Large Cylinder Holders;Handling Gas %g17 %v07;; Cylinder Caps;Handling Gas %g13 %v07;; Lenox Hacksaw;Hand_Tools %g05 %v08;; Lenox Aviation Snips;Hand_Tools Scizzors Cutter %g05 %v08;; Norstar Vise Grips;Hand_Tools Clamp %g16 %v08;; Norstar Adjustable Wrench;Hand_Tools %g16 %v08;; Irwin Vise Grips;Hand_Tools Clamp Plier %g16 %v08;; General Deburring Tool;Hand_Tools %g16 %v08;; Best Welds Welding Pliers;Hand_Tools Weldors Welpers %g16 %v08;; Lenco Chipping Hammers;Hand_Tools %g21 %v08;; Strong Arm Clamping Solutions;Hand_Tools %g26 %v08;; Strong Arm Vise Grips;Hand_Tools %g26 %v08;; Anchor Brand Wire Brushes;Hand_Tools %g17 %v08;; Champion Magnetic Pick-Up Tool;Hand_Tools Cleaning %v08;Heavy duty magnet picks up metal chips and shavings. Pull handle back to release.; Lincoln Electric Innershield Flux-Cored Wire;Consumables FCAW Electrodes %g27 %v09;; Lincoln/Tweco Tips;Consumables %g11 %v09;; Lincoln/Tweco Nozzles;Consumables %g11 %v09;; Lincoln/Tweco Necks;Consumables %g11 %v09;; Lincoln/Tweco Diffusers;Consumables %g11 %v09;; Miller/Hobart Tips;Consumables %g11 %v09;; Miller/Hobart Nozzles;Consumables %g11 %v09;; Miller/Hobart Necks;Consumables %g11 %v09;; Miller/Hobart Diffusers;Consumables %g11 %v09;; WA Alloy Welding Electrodes;Washington Consumables %g20 %v09;; WA Alloy Welding Electrodes;Washington Consumables %g20 %v09;; WA Alloy RG-45 Carbon Steel Welding Rod;Washington Consumables Electrodes Alloy %g28 %v09;; WA Alloy ER-316/316L Stainless Steel Welding Rod;Washington Consumables Electrodes Alloy %g28 %v09;; WA Alloy ER-4043 Aluminum Welding Rod;Washington Consumables Electrodes Alloy %g28 %v09;; WA Alloy MIG Welding Wire;Washington Consumables Electrodes %g27 %v09;; WA Alloy MIG Welding Wire;Washington Consumables Electrodes %g33 %v09;; WA Alloy Flux-Cored Wire;Washington Consumables FCAW Electrodes %g27 %v09;; WA Alloy Flux-Cored Wire;Washington Consumables FCAW Electrodes %g32 %v09;; WA Alloy 2% Thoriated (EWTH-2) 1/16" x 7" Red Tip;Washington Consumables %saleWA %v09;TTU 2% Tungsten 04;;$15.99 WA Alloy 2% Thoriated (EWTH-2) 3/32" x 7" Red Tip;Washington Consumables %saleWA %v09;TTU 2% Tungsten 05;;$19.99 WA Alloy 2% Thoriated (EWTH-2) 1/8" x 7" Red Tip;Washington Consumables %saleWA %v09;TTU 2% Tungsten 06;;$25.99 WA Alloy Rare Earth (EWG) 1/16" x 7" Purple Tip;Washington Consumables %saleWA %v09;TTU 3TH 04;;$15.99 WA Alloy Rare Earth (EWG) 3/32" x 7" Purple Tip;Washington Consumables %saleWA %v09;TTU 3TH 05;;$19.99 WA Alloy Rare Earth (EWG) 1/8" x 7" Purple Tip;Washington Consumables %saleWA %v09;TTU 3TH 06;;$25.99 WA Alloy 2% Ceriated (EWCE-2) 1/16" x 7" Gray Tip;Washington Consumables %saleWA %v09;TTU C/T 04;;$15.99 WA Alloy 2% Ceriated (EWCE-2) 3/32" x 7" Gray Tip;Washington Consumables %saleWA %v09;TTU C/T 05;;$19.99 WA Alloy 2% Ceriated (EWCE-2) 1/8" x 7" Gray Tip;Washington Consumables %saleWA %v09;TTU C/T 06;;$25.99 WA Alloy 1.5% Lanthanum (EWLA-1.5) 1/16" x 7" Gold Tip;Washington Consumables %saleWA %v09;TTU GL/T 04;;$15.99 WA Alloy 1.5% Lanthanum (EWLA-1.5) 3/32" x 7" Gold Tip;Washington Consumables %saleWA %v09;TTU GL/T 05;;$19.99 WA Alloy 1.5% Lanthanum (EWLA-1.5) 1/8" x 7" Gold Tip;Washington Consumables %saleWA %v09;TTU GL/T 06;;$25.99 WA Alloy 2% Lanthanum (EWLA-2) 1/16" x 7" Blue Tip;Washington Consumables %saleWA %v09;TTU L/T 04;;$15.99 WA Alloy 2% Lanthanum (EWLA-2) 3/32" x 7" Blue Tip;Washington Consumables %saleWA %v09;TTU L/T 05;;$19.99 WA Alloy 2% Lanthanum (EWLA-2) 1/8" x 7" Blue Tip;Washington Consumables %saleWA %v09;TTU L/T 06;;$25.99 WA Alloy Pure Tungsten (EWP) 1/16" x 7" Green Tip;Washington Consumables %saleWA %v09;TTU P/T 04G;;$15.99 WA Alloy Pure Tungsten (EWP) 3/32" x 7" Green Tip;Washington Consumables %saleWA %v09;TTU P/T 05G;;$19.99 WA Alloy Pure Tungsten (EWP) 1/8" x 7" Green Tip;Washington Consumables %saleWA %v09;TTU P/T 06G;;$25.99 WA Alloy 0.3% Zirconated (EWZR-1) 1/16" x 7" Brown Tip;Washington Consumables %saleWA %v09;TTU Z/T 04;;$15.99 WA Alloy 0.3% Zirconated (EWZR-1) 3/32" x 7" Brown Tip;Washington Consumables %saleWA %v09;TTU Z/T 05;;$19.99 WA Alloy 0.3% Zirconated (EWZR-1) 1/8" x 7" Brown Tip;Washington Consumables %saleWA %v09;TTU Z/T 06;;$29.99 Forney Easy Weld 100 ST Stick Machine;GMAW_GTAW SMAW Repair %v10;120V 90A Stick and TIG capable welder perfect for beginners.;specs/F-298-2.jpg Forney Easy Weld 140 MP Machine;GMAW_GTAW SMAW Repair %v10;120V 140A multipurpose welder perfect for hobbyists and artists.;specs/F-271-2.jpg Forney 270 MIG Welder;GMAW_GTAW Repair %v10;230V 270A MIG welder perfect for light industrial, repair and fabrication.;specs/F-319-1.jpg Forney Easy Weld 180 ST 120/230 Volt;GMAW_GTAW SMAW Repair %v10;Dual 120/230V 180A;specs/F-291-2.jpg Forney 220 AC/DC TIG Welder Package;GMAW_GTAW Repair %v10;120/240V 220A AC/DC TIG welder perfect for metal art and professional repair.;specs/F-420-2.jpg Forney 40 P Plasma Cutter;GMAW_GTAW Plasma Repair %v10;120/240V 40Z 40 AMP plasma cutter with 1/2" thick cutting capacity.;specs/F-440-2.jpg Millermatic 211;GMAW_GTAW MIG GMAW Machines Welding Supply %v10;Welds 24-gauge to 3/8" in a single pass.; https://www.millerwelds.com/-/media/miller-electric/imported-mam-assets/spec-sheets/9/d/e/dc1258-millermatic-211--english.pdf Millermatic 252;GMAW_GTAW MIG GMAW Machines Welding Supply %v10;Welds 22-gauge to 1/2" in a single pass. Highest output in its class.; https://www.millerwelds.com/-/media/miller-electric/imported-mam-assets/spec-sheets/7/4/7/dc12-49.pdf Millermatic 350;GMAW_GTAW MIG GMAW Machines Welding Supply %v10;Single or three phase power. Optimized for aluminum welding.; https://www.millerwelds.com/-/media/miller-electric/imported-mam-assets/spec-sheets/d/3/5/dc12-56.pdf Miller Multimatic 215;GMAW_GTAW MIG TIG GMAW GTAW SMAW Stick Machines Welding Supply %v10;Versatile MIG, Stick and DC TIG welder. Color screen. 120V or 240V input. Welds up to 3/8" mild steel.; https://www.millerwelds.com/-/media/miller-electric/imported-mam-assets/spec-sheets/9/b/1/dc1259-multimatic-215--english.pdf Miller Diversion 180;GMAW_GTAW GTAW TIG Machines Welding Supply %v10;AC/DC TIG Machine with both 120V and 240V inputs.; https://www.millerwelds.com/-/media/miller-electric/imported-mam-assets/spec-sheets/6/e/9/ad1-5.pdf Miller Spectrum 625 X-Treme;GMAW_GTAW Machines Welding Supply Plasma %v10;40 Amps. Cuts up to 3/8" mild steel.; https://www.millerwelds.com/-/media/miller-electric/imported-mam-assets/spec-sheets/0/b/3/pc9-6.pdf Miller Dynasty 210;GMAW_GTAW GTAW TIG Stick SMAW Machines Welding Supply %v10;120-480V input. Combines advanced inverter and Auto-Line™ technology, offering the most flexible AC/DC TIG/Stick power supply in the industry.; https://www.millerwelds.com/-/media/miller-electric/imported-mam-assets/spec-sheets/6/3/e/ad481-dynasty-210-series--english.pdf ESAB Fabricator 141i;GMAW_GTAW GMAW GTAW MIG TIG Stick SMAW Machines Welding Supply %v10;3-in-1 MIG, TIG and stick. Digital meters. Overload protection. Intelligent fan.; https://mam.esab.com/assets/1/BDBA5CC688D14EBE822C00D265DF8E7D/doc/9C4FD8BE61EC403788DDA8026002B19E/V430015-en_US-FactSheet_Main-01.pdf Systematics MP175;GMAW_GTAW GMAW MIG Machines Welding Supply %v10;Medium Duty System for Autobody and Manufacturing. Welds 12ga through 1/4" steel.; http://www.800abcweld.com/pdf/mp175_spec_sheet.pdf Lincoln Electric LN-25;GMAW_GTAW GMAW MIG Flux-Cored FCAW Machines Welding Supply %v10;Portable semiautomatic wire feeder for use with Magnum® flux-cored and MIG guns.; specs/e8100.pdf Lincoln Electric Power MIG® 210MP;GMAW_GTAW GMAW MIG Stick SMAW Flux-Cored FCAW Machines Welding Supply %v10;Lightweight portable 40 lb multiprocess MIG, Flux-Cored, DC Stick and DC TIG unit with color Screen.; specs/e750.pdf Lincoln Electric Power MIG® 180C;GMAW_GTAW GMAW MIG Flux-Cored FCAW Machines Welding Supply %v10;Portable wire welder with 230V input for 3/16" MIG welding or 1/2" gasless flux-core welding.; specs/e724.pdf Lincoln Electric Power MIG® 260;GMAW_GTAW GMAW MIG Flux-Cored FCAW Machines Welding Supply %v10;Color screen with automatic calibration. Universal input voltage.; specs/e7562.pdf Lincoln Electric Precision TIG 225;GMAW_GTAW GTAW TIG Stick SMAW Machines Welding Supply %v10;5-230 Amp operating range. Optimal arc stability. Features 115V receptacles.; specs/e337.pdf Lincoln Electric Precision TIG 275;GMAW_GTAW GTAW TIG Stick SMAW Machines Welding Supply %v10;2-340 Amp operating range. 5/32" stick electrode. AC Auto Balance® optimizes for aluminum.; specs/e351.pdf Razorweld Razor Cut 45;Plasma Cutting %v10;IGBT technology. Variable power supply. In-built air regulator. Light weight/compact industrial.; http://www.razorweld.com/userfiles/file/RazorCUT45_Info.pdf ViperMIG MIG/ARC 180;GMAW_GTAW Arc SMAW Stick Machines Welding Supply Jasic Razorweld %v10;IGBT technology. Variable power supply. Burn back adjustment. Portable.; http://www.razorweld.com/userfiles/file/vmig180brochure.pdf Thermal Dynamics Cutmaster® True™ Series 42 Plasma Cutter;%v10;Light weight Vent2Shield (V2S) technology. 120-230V.; https://mam.esab.com/assets/1/BDBA5CC688D14EBE822C00D265DF8E7D/doc/F71583C8DA944DE9836B26F66217C518/V430150-en_US-FactSheet_Main-01.pdf Miller Bobcat™ 225;Engine_Drives Machines Generators %v11;Remote Start/Stop. 12gal gas fuel. 23.5 HP. 60-160 Amp AC stick/TIG. 40-225 DC stick/TIG.; https://www.millerwelds.com/-/media/miller-electric/imported-mam-assets/spec-sheets/b/6/2/ed441-bobcat-225--english.pdf Miller Bobcat™ 260;Engine_Drives Machines Generators %v11;Remote Start/Stop. 12gal gas fuel. 23.5 HP. 40-260 Amp AC and DC stick/TIG.; https://www.millerwelds.com/-/media/miller-electric/imported-mam-assets/spec-sheets/4/3/a/ed442-bobcat-260--english.pdf Miller Trailblazer® 302 Diesel;Engine_Drives Machines Generators %v11;Integrated rotary screw air compressor. 13000W generator power.; https://www.millerwelds.com/-/media/miller-electric/imported-mam-assets/spec-sheets/4/3/c/ed4-78.pdf Miller Trailblazer® 325 Diesel;Engine_Drives Machines Generators %v11;Most stable arc in the industry. Superior runtimes and fuel efficiency.; https://www.millerwelds.com/-/media/miller-electric/imported-mam-assets/spec-sheets/7/0/7/ed48-trailblazer-325-diesel--english.pdf Lincoln Electric Ranger® 260MPX™;Engine_Drives Machines Generators %v11; Compact, light and quiet. 9500W clean AC power.; specs/e6105.pdf Lincoln Electric Ranger® 305 G;Engine_Drives Machines Generators %v11;Touch Start™ capability. 9500W carburetor single phase AC power.; specs/e6117.pdf Jet HBS-1018W Horizontal Bandsaw;Bench_Machines %v15;10"x18" horizontal bandsaw. Heavy-duty bed to eliminate vibration. 45° Swivel. Automatic shut off.; https://content.jettools.com/assets/manuals/414468_man_EN.pdf Jet HVBS-712, 7"x12" Horizontal/Vertical Bandsaw;Bench_Machines %jet %v15;;https://content.jettools.com/assets/manuals/414559_man_EN.pdf Jet HVBS-712D, 7"x12" Deluxe Horizontal/Vertical Bandsaw;Bench_Machines %jet %v15;;specs/414560_detail_EN.pdf Jet J-8201K, 14" Metal/Wood Vertical Bandsaw;Bench_Machines %jet %v15;;https://content.jettools.com/assets/manuals/414500_man_EN.pdf Jet HBS-814GH, 8"x14" Horizontal Geared Head Bandsaw;Bench_Machines %jet %v15;;https://content.jettools.com/assets/manuals/414466_man_EN.pdf Jet HVBS-710S, 7"x10.5" Horizontal/Vertical Mitering Bandsaw;Bench_Machines %jet %v15;;https://content.jettools.com/assets/manuals/413451_man_EN.pdf Jet HBS-56S, 5"x6" Horizontal Mitering Bandsaw;Bench_Machines %jet %v15;;https://content.jettools.com/assets/manuals/414457_man_EN.pdf Jet HBS-56MVS, Variable Speed, Mitering 5"x6" Horizontal Bandsaw;Bench_Machines %jet %v15;;https://content.jettools.com/assets/manuals/414558_man_EN.pdf Jet CS-315, 315mm 1-phase Ferrous Manual Cold Saw;Bench_Machines %jet %v15;;specs/414229_detail_EN.pdf Jet CS-275, 275mm 1-phase Ferrous Manual Cold Saw;Bench_Machines %jet %v15;;specs/414228_detail_EN.pdf Jet CS-315, 315mm Ferrous Manual Cold Saw;Bench_Machines %jet %v15;;specs/414227_detail_EN.pdf Jet HBS-916EVS, 9"x16" EVS Horizontal Bandsaw;Bench_Machines %jet %v15;;https://content.jettools.com/assets/manuals/424469_man_EN.pdf Jet J-41002 Belt Grinder and Disc Sander;Bench_Machines %v15;2"x42" Bench belt grinder and disc sander. Heavy-duty base, cast construction and cast iron tilting table.; https://content.jettools.com/assets/manuals/577004_man_EN.pdf Jet JMD-15 Mill/Drill;Bench_Machines %v15;Belt driven drill press and dual coordinate mill. R-8 taper. 115/230V 1Ph.; https://content.jettools.com/assets/manuals/350020_man_EN.pdf Jet Industrial Grinder and Belt Sander;Bench_Machines %v15;8" variable speed industrial grinder and 4x36 belt sander with digital readout.; https://content.jettools.com/assets/manuals/577248_man_EN.pdf Jet JB-10R Plate Beveling Machine;Bench_Machines %v15;~20lbs. Straight and round bevels. Brushless 1HP motor. Carbide inserts.; https://content.jettools.com/assets/manuals/751005_man_EN.pdf Champion RB32-VSR MiniBrute;Bench_Machines Magnetic Drill %v15; Variable speed. 22,000lb magnetic strength. 6" vertical travel. 1.375" diameter x 2" depth cutter capacity.; specs/Champion RB32-VSR.png Dewalt FLEXVOLT® Brushless 4.5" to 6" Cordless Grinder;Power_Tools Angle %v16;13 Amp motor equivalent, 9000 rpm with Kickback Brake and E-CLUTCH System.; specs/Dewalt Flexvolt.png Milwaukee M18 FUEL™ 4.5" to 6" Braking Grinder;Power_Tools Angle %v16;13 Amp motor equivalent. 9000 rpm. Brushless. Brakes all accessories under 3 seconds. 6" grinding capacity.; https://documents.milwaukeetool.com/58-14-0124d2.pdf Steelmax S7 XP 7.25" Metal Cutting Saw;Power_Tools %v16;Laser blade guide. Cuts mild steel to 0.25" thickness and 2.5" depth. Overload protection.; https://steelmax.com/wp-content/uploads/2017/06/S7XP-Saw_0317_post.pdf Jet JAT-419, 1/4" Straight Composite Die Grinder;Power_Tools %v16;0.34 horsepower. Lightweight composite. Vibration reduction. Easy Release safety lever; https://content.jettools.com/assets/manuals/505415_man_EN.pdf